Bio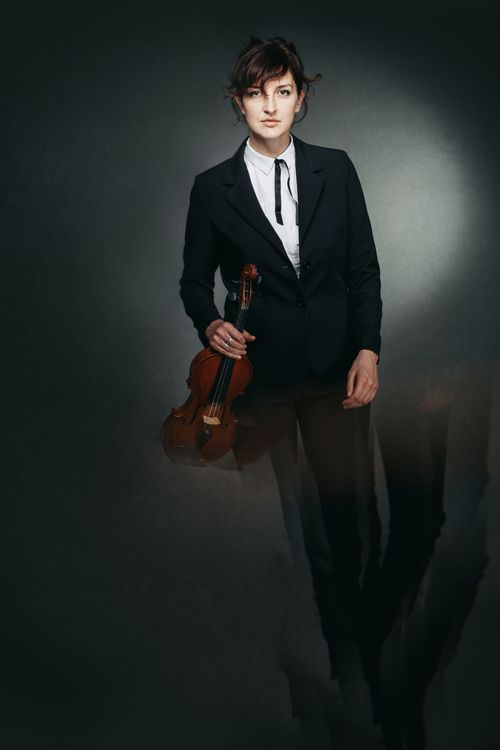 Emily Stewart, born in London in 1985, is a Vienna based violinist. 
She belongs to a generation of string players who having been classically trained, have also studied improvisation techniques and delved into different genres and styles of playing. This characteristic and her ability to adapt quickly to different settings have made her a sought-after violinist and violist in a wide range of projects, both live and in the studio. 
Emily is a member of the Viennese pop band Neuschnee, of singer-songwriter Violetta Parisini's band, and the retro film music ensemble Velvet Elevator Orchestra. Since 2016 she has played in Swedish jazz pianist Jan Lundgren's "Tribute to Jan Johansson" in venues and festivals across Europe. In 2019 she joined the Soap&Skin live band as both violinist and backing vocalist for the "From Gas to Solid/You are my Friend" European tour. She recently became part of the Wienerlied duo - now trio - Bohatsch&Skrepek&Stewart. As a stage musician in theatre and performance art, she has collaborated with the American performance group Saint Genet since 2016, and has worked in several productions at the Wiener Burgtheater since 2017.
Emily Stewart grew up in Costa Rica, where she began taking violin and piano lessons at the National Institute of Music at the age of 5. She moved to Austria in 2002, where she continued her studies at the Anton Bruckner Private University in Linz. Dropping out of classical performance a year prior to graduating, she took a break from music and obtained a bachelor's degree in Translation from the University of Vienna. She returned to the Anton Bruckner Private University to study jazz violin with Andreas Schreiber.
In her own work, Stewart draws from literature and the performing arts, and has used the works of Elias Canetti, Emily Dickinson, William Carlos Williams, Robert Frost, and most recently Robert Burton and her own writing as frameworks for compositions and performative pieces. Her debut album, The Anatomy of Melancholy, was released on 13 March 2020 on the Austrian label col legno music.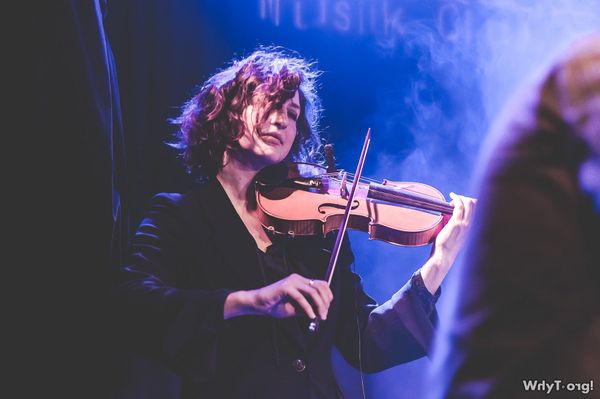 Recent collaborations include:
Wiener Burgtheater, Soap&Skin, Jan Lundgren, André Heller, Belle and Sebastian, Gary Husband, Bohatsch&Skrepek&Stewart, Asja Valcic, Koehne Quartet, Wolfgang Puschnig, Johanna Orsini-Roserberg, Lukas Lauermann, Jacqueline Kornmüller'S "Ganymed", Leonhard Skorupa's "Sketchbook Orchestra", Violetta Parisini, Golnar Shahyar and Mahan Mirarab, Derrick Ryan Claude Mitchell's "Saint Genet", God's Entertainment, Rambo Rambo Rambo, Felix Kramer, Kvin - Philipp Kienberger Quintett, ZINQ, Neuschnee, Iris Electrum, Clemens Wenger, Studio Dan Strings, Jazzwerkstatt Wien, Velvet Elevator Orchestra, die Strottern, Ramona Kasheer, Rosa Sánchez Cuarteto, Hearts Hearts, Dschungel Wien, Hannes Löschel, Peter Havlicek und Neue Wiener Konzertschrammel, Lukas Kranzelbinder, Franui und Nico and the Navigators, Punches and Judies...